Based from my personal experiences using forex vps hosting, i'll share about top 4
best forex vps hosting reviews
based windows operating system. Before activating a forex expert advisor in metatrader, it is a must for forex traders to choose the best forex vps hosting service provider first. By choosing the right windows forex vps for metatrader 4 hosting, it makes our forex ea will works very well without lagging and no delay in every open or closing orders executions. As the result, we can know maximum performance of our ea, is it good or bad. So, in this article i'll share some parameters how to choose the best and cheap forex vps services to get maximum condition from all aspects or how does a vps hosting is classified as the best hosting service?
How to Choose the Best Forex VPS with Lowest Latency

To know whether the vps hosting provider is considered as the best hosting provider or not, we should review all variable from forex vps hosting service it self. We can see many forex vps providers out there, but sometimes we confused which one is the best.
The simplest way to get the best one is looking for period of their services or how long the company has been running and see the comment or testimony from their user in many forex forum. Is it good or bad review. This first variable will become great reference for you and valuable information you can use to know their service quality.
Second variable is we need to test the latency is it stable with low latency to response to our broker server or not, because we need ultra low latency forex vps to ping broker server ip, so then our forex expert advisor run smooth and fast with no any delay. You can request free trial vps first from your vps hosting provider to see how good their latency to your broker trading server. After you received your login details of remote desktop connection, then you just open ms-dos prompt mode then you can ping your broker ip address. If you see low latency value, then it would be good, but if you see a large millisecond value, better not use their service.
Here are simple step to test how fast your mt4 ip server broker response to data center in your vps server :
Check your ip address from your broker from check ip address tools website.
Click start->run
Type "cmd" (without quote) in the box and click ok. This will open a command prompt.
Lookup the broker's IP address in the latency chart.
For example, FXPRIMUS is 104.25.87.29 Type: ping 104.25.87.29
example:
C:\Documents and Settings\Administrator>ping 104.25.87.29
Pinging 104.25.87.29 with 32 bytes of data:
Reply from 104.25.87.29: bytes=32 time=3ms TTL=157
Reply from 104.25.87.29: bytes=32 time=3ms TTL=157
Reply from 104.25.87.29: bytes=32 time=3ms TTL=157
Reply from 104.25.87.29: bytes=32 time=3ms TTL=157
Ping statistics for 104.25.87.29:
Packets: Sent = 4, Received = 4, Lost = 0 (0% loss),
Approximate round trip times in milliseconds:
Minimum = 3ms, Maximum = 3ms, Average = 3ms
The last line shows the minimum, maximum and average ICMP time to the broker, measured in milliseconds (1/1000th of a second). Generally, anything under 150ms is considered good so long as the quality of the circuit is also good (no packet loss). Any number less 20ms is excellent. Consider this: 5ms latency compared to 100ms means the 5ms trader will receive the same price quote and have an order back ~20X sooner.
Or you can go to check latency page that provides from CNS.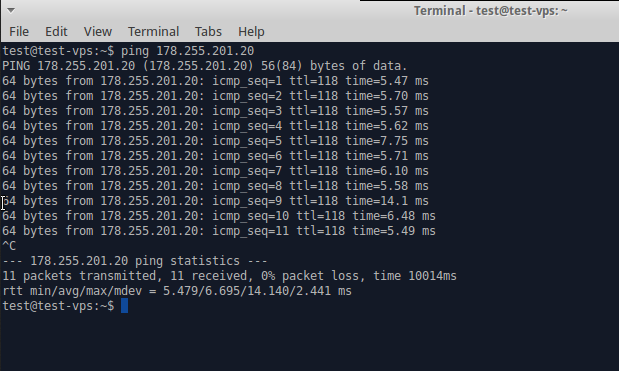 Third factor is the quality of the package. Since solid state drive (SSD) has a fast data transfer, so at least each package that they offering to us have using SSD as data storage service. And if we want to get the best condition in our windows vps hosting at least we choose a package with 2GB of RAM or more on package that we choose. So we can use at least 2 or 4 metatrader in our vps hosting.
Fourth variable for sure is a cost factor. After we did research in many packages forex vps services, we found the best deal packages with ultimate quality with low cost at the end.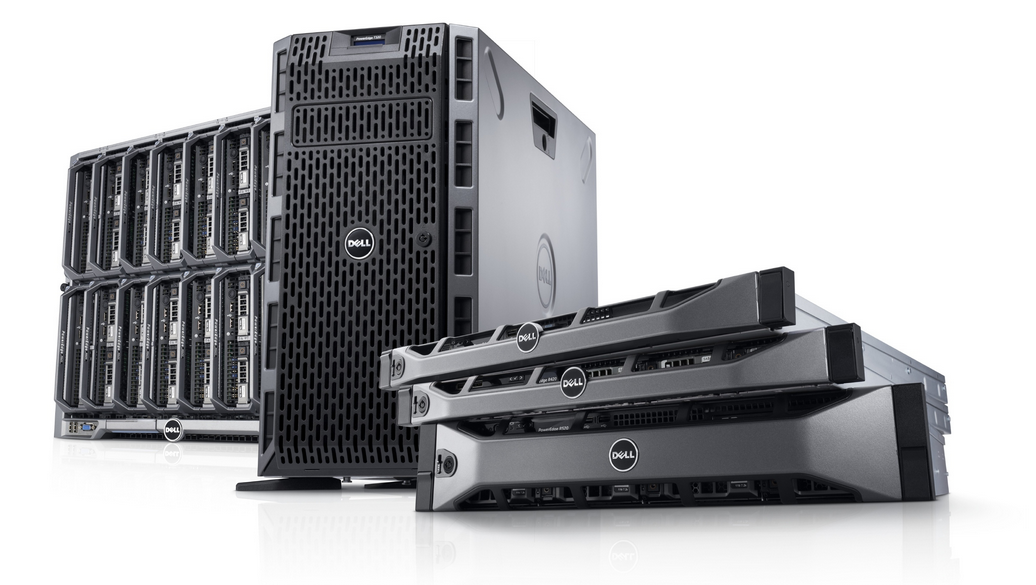 Here are top 4 forex vps service providers that we recommend :
1. CNS Forex VPS. Use the coupon code "CNS20THREECYCLES" (without quotes). Take 20% off your first three billing cycles (Monthly, Quarterly, Semi-Annually or Annual). Or you can signup for a CNS VPN on a Biennial plan and receive $20 off the regular price of $60. Use the coupon code "VPN33" (without quotes). That's two years for only $40! There is so many advantages that offered free bonus, such as :
New Economy Edition: We have added a new entry level FOREX VPS plan called "Economy Edition". This plan comes with a single CPU core, 45GB of disk and 1GB of RAM for only US$20/month. There are no options to increase resources in this edition, but the plan can be upgraded to our Elite Traders VPS (Value edition) very easily.
More Value in Value Edition: We have also increased the RAM and disk space in other service plans. Value edition RAM has been doubled from 1GB to 2GB with a maximum supported limit of 4GB. The number of CPU cores remains at 2 but disk space has been increased to 45GB.
Double the RAM + more disk in Standard Edition: RAM included in the Standard edition has been increased from 2GB to 4GB, with a maximum supported limit of 7GB. The number of CPU cores remains at 4 with a maximum supported count of 6. Disk space in the standard edition has also been increased to 60GB!
No charge for x-connects: As usual, all cross connects to brokers are included at no additional charge. It's built into our network – there is nothing special you need to do for them to activate.
FREE VPS with Bundling Brokers: Many brokers will also pay for your CNS VPS, and the ones who currently do not can usually be persuaded just by reaching out. Is your broker listed?
More ON NET Brokers: Our network is now one of the most connected on the entire Internet. This means more low latency connections to brokers and ideal routing to many ISP's, resulting in an excellent connection between not only between your terminal(s) and your broker(s) but also you and your VM. The brokers listed in our Latency Chart are only those we are aware of. There are still many whose ISP connects with us that we are not aware of, and so be sure to test in our Looking Glass if you don't see one listed. Feel free to reach out to our helpdesk and we will be happy to measure the connection for you.
FREE VPN: All CNS VPS subscribers can receive a free CNS VPN just by asking for it at our helpdesk or using the coupon code "FREEVPN" on a monthly Anonymous VPN subscription. We have also recently added a VPN Obfuscator to enable our VPN service to get through difficult firewalls and an ad blocker to stop annoying Internet advertisements. All VPN subscribers enjoy access to all features –it is inclusive. Using a CNS VPN will enable you to privately enjoy our open and very well connected network from your home, office or mobile device. In some cases, this may even result in faster access because of our peering relationships with many ISPs.
Take an additional 25% off our already discounted on any annual plans by using the coupon code that will emailed after become CNS subscriber. Or use our standard competitive upgrade discount and receive 50% off the first month of service just by submitting a paid receipt from another VPS provider. We have added even more offers, such as bill credits for referring other traders so be sure to check out the Special Offers page.
2. FXVM Forex Trading VPS. Use "FXVMVPS" (without quotes) promo code to get 15% discount for the first month.
3. VPSFOREXTRADER
4. TradingFXVPS
You will be served with their powerful SSD and superb team. We can't say that every service provide the cheapest among other service. However, their price equal with their service and high quality hardware and software. It's really good. We can say that they provide professional class service for you. And the most important thing you need to understand, they doesn't only provide trading hosting for Forex. They also provide other hosting service.
And the fifth criteria and this factor is a must. That is response time. Yes, response time on every submit ticket that we send to fix every single problem in our vps. Even from chat support, direct call, or via submit ticket support. If they response less than 5 minutes it would be great company. If more than 25 minutes, I personally don't use their service.
The quality and performance of those vps hosting provider is outstanding. In short, those top 4 mt4 hosting provider offers flexibility, security and affordable for forex traders. As the result, forex traders can stay focus on how to develop their automatic trading strategy and earn more money. The connection speed is fast, stable, and with the latest technology. Top 4 vps provider above protects your important data safely because on every vps plan even for basic packages already has DDoS protection included. And it is also easy to use so beginner traders don't need to get confuse about how to manage the features.
From the explanation about windows vps hosting for trading forex above, you know that the best forex vps hosting providers are offering more than just low cost. Every forex vps provider above offer on great package with high level of performance, service, speed, and many more based on what forex traders need most.