Today i will share simple steps to
speed up mt4
at maximum performance so our trading executions more faster with no delay. As we know, metatrader 4 is known as the best forex trading platform is because so easy to adding some indicators analysis for manual analysis or used as an automated trading platform. And sometimes we are dealing with mt4 problems as in the following cases : mt4 lagging chart, mt4 not responding/freezes, mt4 slowing down, mt4 keeps crashing, mt4 slow connection.
Tips To Speed Up Mt4 Strategy Tester
Here are a few tips to improve mt4 performance in order to get maximum speed with no lagging :
1. Clean all log files in our metatrader 4 folder in program files(x86)/metatrader4/logs/. You can delete all those log files so your mt4 will use less ram to loading old data charts.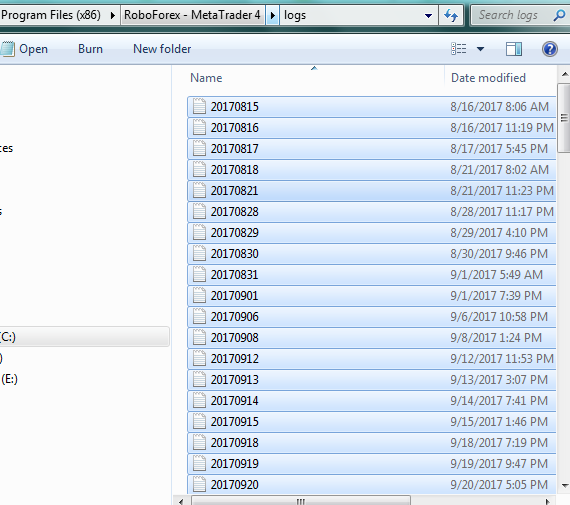 2. We can reduce Max Bars In Chart parameter, simple steps : open first our metatrader 4 > choose tools – options – charts tab then decrease max bars in chart by at least 50% or more if you want more smooth result. Default from 65000 tuning down to 25000 or less. This will reduce mt4 memory usage for sure.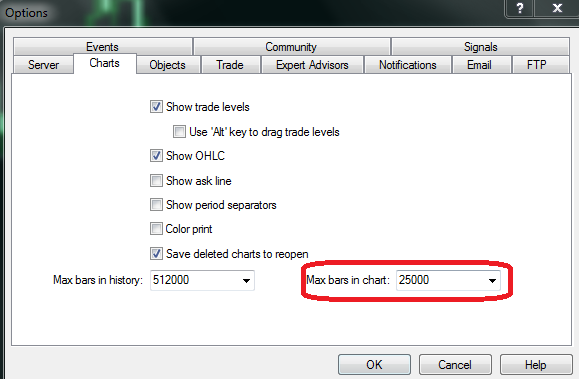 3. Just disable incoming news, mt4 sounds, incoming email features. From our mt4 platfrom , go to Tools > Options > Server tab > uncheck enable news, then go to email tab > uncheck enable variable, then go to events tab > uncheck enable parameter.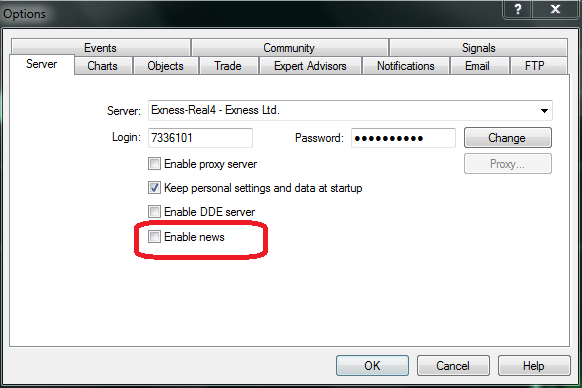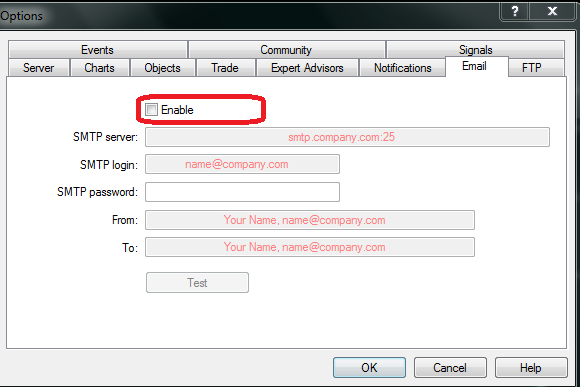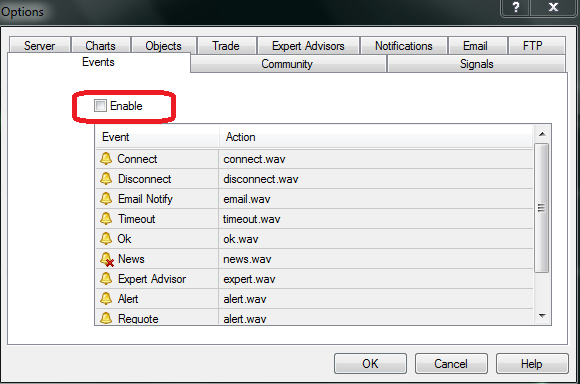 4. We can hide all non priority pair symbols that we don't trade. Just go to view tabs > choose market watch > right click on market watch that contain list of symbols > choose your priority symbols only.
5. Try to close all non priority pairs charts. Try with maximum 4 main charts of symbols from your favorite pairs. Because every rendering new bars from each charts it takes our computer resources such ram dan vga. Because of this we only use necessary pairs.
After all these steps done, don't forget to restart our metatrader 4 to get full maximum performance.
Those all steps that mention above explained how we can make mt4 strategy tester faster and for sure it helps to backtesting forex expert advisor more accurate, so then we can know the performance of forex ea good or bad.
Golden Rules To Speed Up Backtesting EA Online With Strategy Tester are :
If your EA is working only on new bars, then there is no need to test it in all ticks mode, just using previous OHLC [Open – High – Low – Close].
Its good to have ssd hard drive which is used for mt4 data folder (file->open data folder should open location on ssd drive). All tester files will be written and read much faster.
If you are using custom indicator with iCustom, but you have indicator source code – copy indicator source code directly into EA, to use it without iCustom call.
How Many Mt4 On VPS That Should Be To Get Mt4 Run More Faster
Based my personal experience using max 2 metatrader 4 on our vps plans with 1 GB of RAM. No more than 2 MT4. If you want using more than 3 MT4, my suggestion buy vps hosting plans with 4GB of RAM. With 4 GB, actually we can run max 5 or 6 MT4, but to get the best performance, maximum limit up to 4 mt4. This scenario to prevent mt4 running slow and stay away from mt4 frozen or even worst mt4 keeps crashing.
You can buy cheap forex VPS service that using Hyper-V Technology with affordable price recommendation below :
Hopefully after read some tips to optimize mt4 speed performance above, we can get excellent trading analysis condition more better, faster and highly accurate without any interruption again. Don't forget to subscribe some high quality free forex expert advisors from mql website and installing in mt4 vps server to get steady profit monthly.