If you have a plan to choose Forex broker that gives you many benefit, Tickmill Forex broker may be a good recommendation for you. Nowadays, there are so many forex brokers in the world, but we have to choose the best one in order to get benefit of it. Read the information below to know more about Tickmill forex broker.
Do I Need to Choose Tickmill Forex Broker?
As explained before, there are so many Forex brokers we can choose from. Sometimes, we may feel so confused to choose the best one. Choosing a forex broker should be done well because we won't trade in bad conditions or lagging or even slowing response in every execution right?.
Tickmill is an FCA UK and FSA SC regulated broker with a fully automated No Dealing Desk (NDD) execution model, providing liquidity from global, top-tier banks and hedge funds.
Tickmill forex broker can be a recommendation for every people because tickmill have the fastest execution trading features, and high leverage and the most important key is tickmill offers many forex account types from classic, professional, VIP, and Islamic account with a free swap. So, if you're a new comer in the forex world then test your trading skill in a Classic with the tightest spreads or Pro account first for better spreads.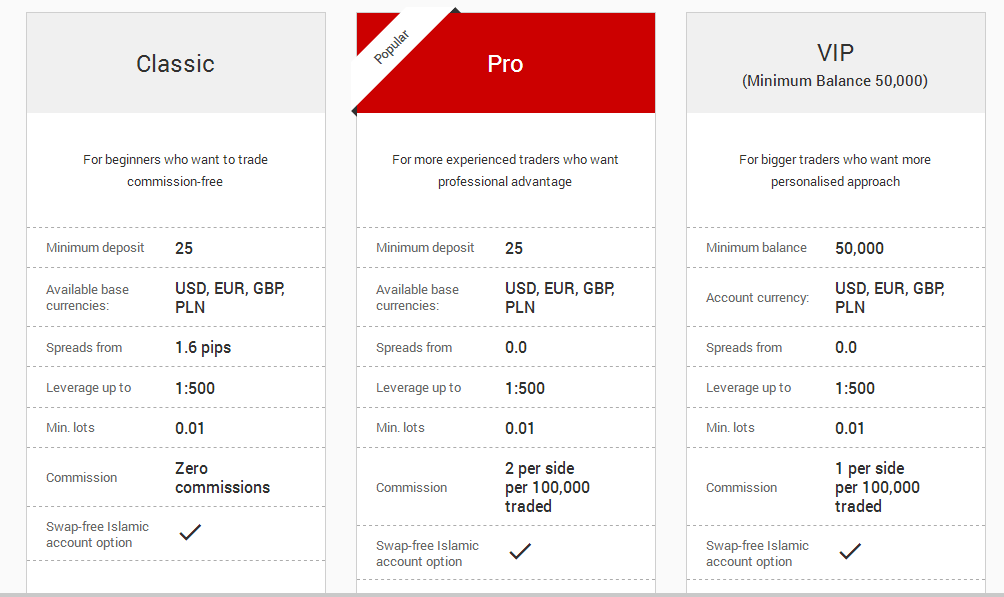 Read more details about tickmill account types overview here.
This classic account offer 62 currency pairs, 16 CFDs as well as Gold and Silver on Classic account with variable spreads starting from 1.6 pips, laverage up to 1:500, min open lot 0.01 lot which 1 pip equal with US$0.1, zero commissions and free swap.
Though many brokers do not allow placing stop and limit orders close to market prices, tickmill allow us to do that.
Tickmill focuses on share, index, commodity, CFD, ForeX and noble metal and also serves customer and retail for more than 140 countries. Even, it is called as best scalping Forex broker in the world.
Benefits Trading With Tickmill

Get free bonus $30 usd to test you trading skill free with no risk…
There are so many benefits will you get if you choose this Forex broker. Here are the benefits of Tickmill Forex broker that you have to know:
Low Spread

Tickmill offer floating spreads for all account types – Classic, Pro, and VIP. The Classic account offers variable spreads, starting from 1.6 pips with no commissions. Both Pro and VIP accounts offer variable spreads, starting from 0.0 pips with low commissions.

Hedging and Scalping Allowed

Hedging is allowed (arbitrage trading). The required margin for hedging positions on Classic, Pro, and VIP accounts is 0. Scalping is also allowed. There are no time limitations for keeping the positions open.

All Strategies Allowed

We have known that every trader has strategy in Forex market. When you choose Tickmill fx broker, you will be allowed to use any forex strategy. All strategy of trader will be allowed by this forex broker.

What are the limits of setting SL, TP, and TS?

You can set Stop Loss and Take Profit orders with no limits on all account types. SL and TP orders will still be active, even if your computer is switched off. The minimum Trailing Stop level is 1.5 pips or 15 points. It is possible to set only 1 trailing stop per order. You need to have the MT4 platform open to keep the trailing stop active.

Safe And Fastest Execution

When you choose Tickmill as your Forex broker, your fund will be safe. Tickmill will use your fund just for your trading purpose without using it for company or other purpose. Not only that, Tickmill is best scalping Forex broker in the world because Tickmill is one of the few NDD brokers that doesn't have any requote. Average execution speed: 0.1 seconds.

1:500 Leverage

It is good leverage in Forex trading. With this leverage, you can sell $100.000 (1 lot) course with $200. Minimum trading 0,01 lot is $25. Leverage increases risk, but it also can bring profit.

Liquidity from Global Bank
You don't have to worry when you want to join Tickmill Forex broker because it has liquidity from global bank. Not only that, the payment is also low. So, you will take so much profit when choosing this Forex broker.
How to Open Tickmill Real Account
After knowing so many benefits of Tickmill Forex broker, you may want to choose it as your best scalping forex broker. Well, joining this forex broker is so easy. You can create real forex account with tickmill through create button below. Choose FSA for outside of UK.

For you who don't have Tickmill account, you can choose Pro Account, Classic Account or more better VIP Account. Then, fill it with your personal data. After that, Tickmill will send you activation email. So, open the email and you will be brought to registration page. Fill it with your personal data and follow the instructions. Finally, you will join Tickmill forex broker. Tickmill provides a fast response to withdrawals and deposits indeed.
Well, those are some information for you about Tickmill forex broker. We can conclude that Tickmill fx broker can be recommendation for us because it is best scalping fx broker in the world and fast executions, very low spreads. Hopefully the information above will be useful for you.